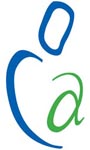 Plan Now, Die Later®...to Live Longer
Caring
Advocates
Want to Chat?
CHAT by TEXT
OR
10 minutes free
phone or video
Want to Chat?
Text your question to 760 704 7524.
Or write INFO in the subject line.
Sorry, we are out of the office now. We will call you when we return.
Call backs usually 9 to 5 Pacific Time.
Current Pacific Time: 03:20 am